Kid's Screen Acting ( 7 – 10yrs) Mon – Term 4 ONLINE / VENUE
Monday October 11, 2021 @ 4:00 pm

-

Monday December 6, 2021 @ 5:30 pm

$200.00 – $220.00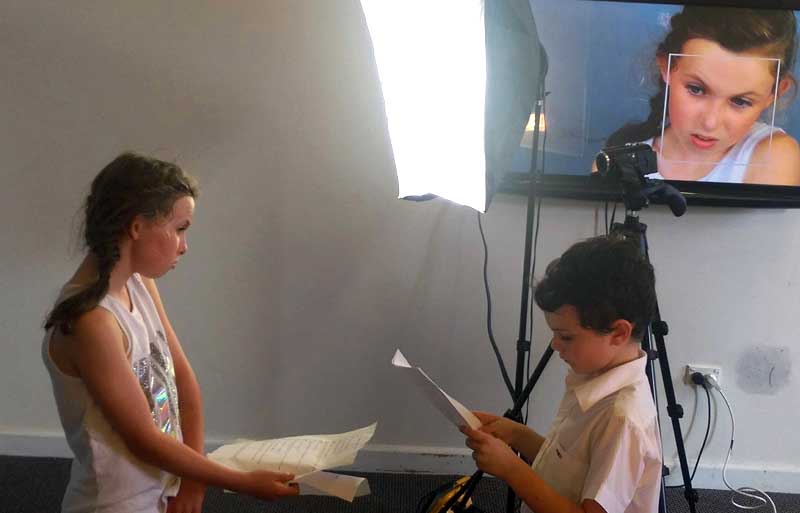 PROFESSIONAL SCREEN ACTING CHILDREN
Professional Screen Acting Children class will develop acting, improvisation and audition techniques for the camera, whilst giving kids (7-10yrs) a grounding in basic acting techniques.
Screen acting for children participants will be taught how to embrace the audition process with fun.
This class will give your child more confidence in the audition room, help them increase their enjoyment of the process and lead to more casting success.

SCROLL DOWN TO BOOK!
I've been doing drama & screen acting at Point Break Drama Acting Studio for three years now, and i love it. Not only do I learn about acting & auditioning, I also have heaps of fun. The teachers are great , the classes are so helpful when preparing for auditions. Mackenzie Thomas ( 10 yrs – currently starring in Suncorp Ads)
PROFESSIONAL SCREEN ACTING CHILDREN
Not your normal sit down screen acting for kids class, this course will also be full of warm ups and improvisation games, voice and relaxation skills, industry advice, audition tips as well as script work in front of camera. Taught by professional actors with industry insight and knowledge. To read about Point Break Drama tutors Click Here Now.

Need basic reading ability
10% off to 31ST OCTOBER
Point Break Drama now a Registered Creative Kids Provider
How to Enrol: First add 1 to the cart below, click get tickets. On this page add an additional course if you like. Click through to the checkout  where you will fill out enrolment details for student and choose a payment option.
COFID – 19 Safety Policy
1.) No one with Cold or Flu like symptoms will be permitted in the venue including students, parents, teachers. Symptoms including but not exclusive to sore throats, runny nose, sneezing & coughing.
2.) Do not come to class / workshop if you've made contact with someone with Covid – 19 in last 14 days.
3.) Windows and doors will be left open to ensure continuous air flow. 
4.) Parent / guardian are not permitted to enter the venue. All students are to be dropped and signed in at the foyer entrance to venue. 
5.) All students must apply hadn't sanitiser upon entry.
5.) Participants will be sent home if not feeling well
6.) All kitchen surfaces, door handles & knobs will be wiped down with disinfectant before and after class.
7.) Participants must keep safe 1.5 distance from teachers.
8.) Participants must bring water bottle ( No cups provided). NO sharing of food permitted.
9.) In the event of any future Covid- 19 out breaks / closure of venue / teachers falling sick etc make up classes will be offered on the zoom platform.
10.) In the event of future shutdowns refunds will not be offered. Classes will be offered on zoom.