Kid's Screen Acting ( 7 – 10yrs) Mon – Term 2
Monday May 4, 2020 @ 4:00 pm

-

Monday June 29, 2020 @ 5:30 pm

$180.00 – $210.00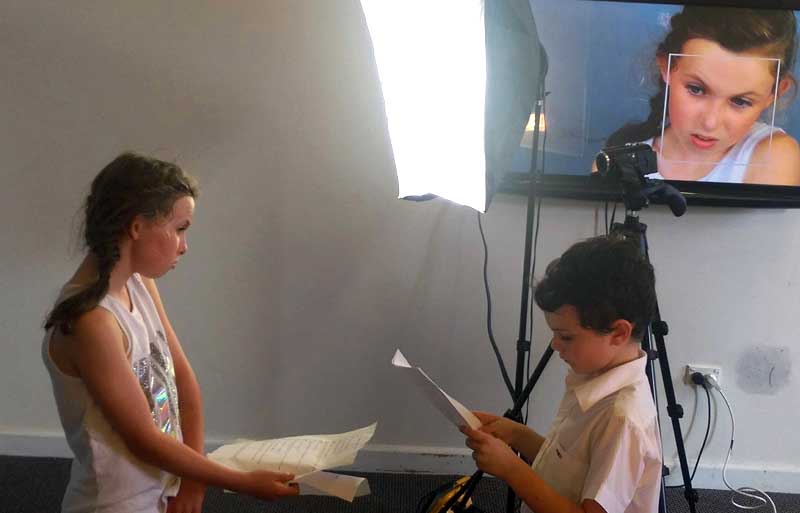 SCREEN ACTING CLASSES FOR CHILDREN ONLINE
Screen acting classes for children on Sydney's northern beaches will develop acting, improvisation and audition techniques for the camera, whilst giving kids (7- 10yrs) a grounding in basic acting techniques.
Term 2 Kids Screen Online Preparation
In the event of class cancellation and / or venue shutdown, Point Break Drama will present classes via an online video conferencing platform. We will be using either Google  " Hangouts" and / or "Zoom" . Participants will need a GMAIL email address, a device to access and Apps downloaded on either phone, tablet or Laptop..
Screen acting for children participants will be taught how to embrace the audition process with fun.
This class will give your child more confidence in the audition room, help them increase their enjoyment of the process and lead to more casting success.

SCROLL DOWN TO BOOK!
I've been doing drama & screen acting at Point Break Drama Acting Studio for three years now, and i love it. Not only do I learn about acting & auditioning, I also have heaps of fun. The teachers are great , the classes are so helpful when preparing for auditions. Mackenzie Thomas ( 10 yrs – currently starring in Suncorp Ads)
SCREEN ACTING CLASSES FOR CHILDREN
Not your normal sit down screen acting for kids class, this course will also be full of warm ups and improvisation games, voice and relaxation skills, industry advice, audition tips as well as script work in front of camera. Taught by professional actors with industry insight and knowledge. To read about Point Break Drama tutors Click Here Now.

Need basic reading ability
Current Isolation Special 15% off to May 6th
Earlybird Rate 5% off ends 22nd May

Point Break Drama now a Registered Creative Kids Provider
How to Enrol: First add 1 to the cart below, click get tickets. On this page add an additional course if you like. Click through to the checkout  where you will fill out enrolment details for student and choose a payment option.