Character Building With Luke Ford
Saturday December 2, 2017 @ 8:00 am

-

Saturday December 9, 2017 @ 5:00 pm

$350.00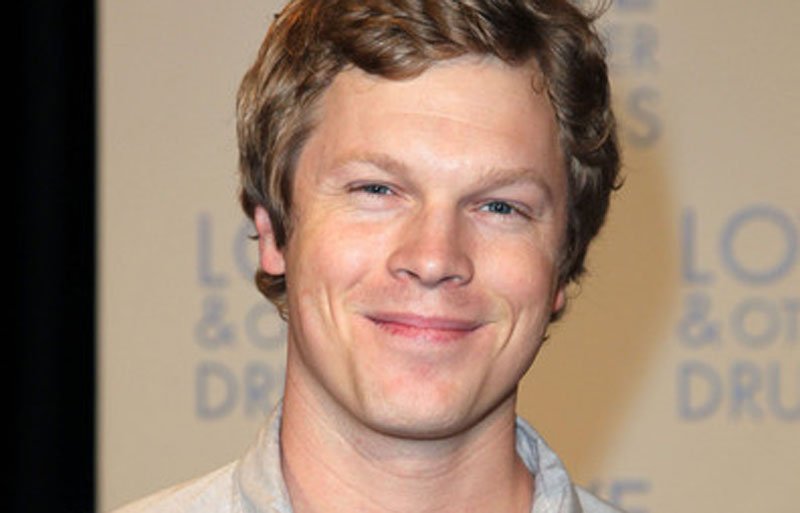 Luke Ford is one of Australia's finest actors, and the most sort after actor of his generation working in Australia today. Luke has created so many memorable and edgy characters for film & television, he's already a master of his craft.
Here's your chance to work with Luke, expand your acting universe of skills which will help to further your career.
Point Break Drama acting studio is privileged and incredibly excited to be hosting Luke Ford for an exclusive two day character building workshop for adult actors.
Actors must enrol via this page and send through their CV's to info@pointbreakdrama.com.au. A minimum of 1 year acting training is required.
LUKE FORD ACTING COURSE
The course takes place over two intensive Saturdays on 2nd & 9th December. Actors will be expected to fully prepare for class.
Week 1 is Scene break down/ finding the facts /discovering the meaningful phrases/ explanation of what character is and create a drawing board to create your character. Various listening and answering exercises will be explored, which is the first step to connecting with the other in the scene. In between week 1 & 2 you will spend  working on the drawing board created, and come to next class.
Week 2 would be performance which is learning: where is the pinch and ouch in the scene/ Bringing an intention to the scene /  taking direction and learning to leave all your work at the door. Scenes will be shot in the second week.
Scenes or monologues will be allocated closer to commencement of course.
TUTOR
Luke Ford is one of Australia's finest actors with both a national and international profile from his award winning work.
Luke's US debut was "The Mummy: Tomb of the Dragon Emperor," for Universal in which Luke played the dashing archaeologist son and heir apparent of Brendan Fraser's character "Rick O'Connell."
His Australia feature credits include an AFI award winning role in "The Black Balloon," the 2008 Berlin Film Festival Crystal Award winner starring Toni Collette and directed by Elissa Down, and a lead role in "Kokoda," directed by Alister Grierson.  Luke also appeared in ESPN US feature, "The Junction Boys."  In 2009, Luke played a co-lead in Porchlight feature "Animal Kingdom", which won the World Cinema Jury Prize at the 2010 Sundance Film Festival. He also played a lead role in Kriv Stenders' "Red Dog" which was nominated for nine 2011 IF Awards, eight 2012 AACTA Awards and was the winner of the 2012 AACTA Award for "Best Film".
Luke was next seen in Michael Rymer's feature "Face to Face" (adapted from renown David Williamson play), which screened at 2011 Melbourne International Film Festival. He won the 2011 Best Actor Award at Le Festival Des Antipodes and was nominated for best actor (ensemble cast) for the 2011 IF Awards for his role in the film. In late 2012 Luke filmed a lead role in Rolf De Heer's new feature "The King Is Dead", and in 2013 Luke filmed the Australian feature film "Charlie's Country" written especially for him by Rolf De Heer opposite David Gulpilil before moving on to tele-movie "Parer's War" for ABC TV, followed by Shane Abess' feature film "Infini" at the end of 2013.
In 2014 Luke filmed a lead role in the independent Australian feature film "The Body In The Yard" directed by Stephen Wallace. That same year, Luke won the AACTA award for Best Guest or Supporting Actor in a Television Drama appearing as Kerry Packer for 9 Network's "Power Games – The Murdoch – Packer War" before he began filming the Foxtel Anzac series "Deadline Gallipoli" opposite Sam Worthington.
Luke's further television credits include starring in the ABC telemovie "Blood in the Sand," filmed in Western Australia. Ian David and Sue Taylor ("The Shark Net") wrote and produced the telemovie with Rowan Woods ("Little Fish") as director. He was a support lead role in Screentime/Network 10's miniseries, "Brothers In Arms"; 9 Network's "Underbelly: Squizzy", and starred opposite Elizabeth Perkins in the NBC/Hallmark television movie "Hercules." Ford also had a recurring role in "McLeod's Daughters," and appeared in "All Saints," "No Turning Back," "Home and Away," "Water Rats" "Breakers" and more recently "Catching Milat" for Shine Australia.
In 2016 Luke recently completed "What if it Works?" for Streetsmart Films, produced by Tristram Miall, directed by Romi Trower and "Science Fiction Volume One: The Osiris Child" with Shane Abbess directing once again.
In 2017 Luke filmed a guest role in the television series "The Other Guy", and can currently be seen in the highly anticipated second season of "Cleverman" for ABC 1 / Sundance Channel.
Related Events