Acting Courses &
Workshops for all ages
A pathway to industry success!
Now online!
Upcoming Featured Events
List of Events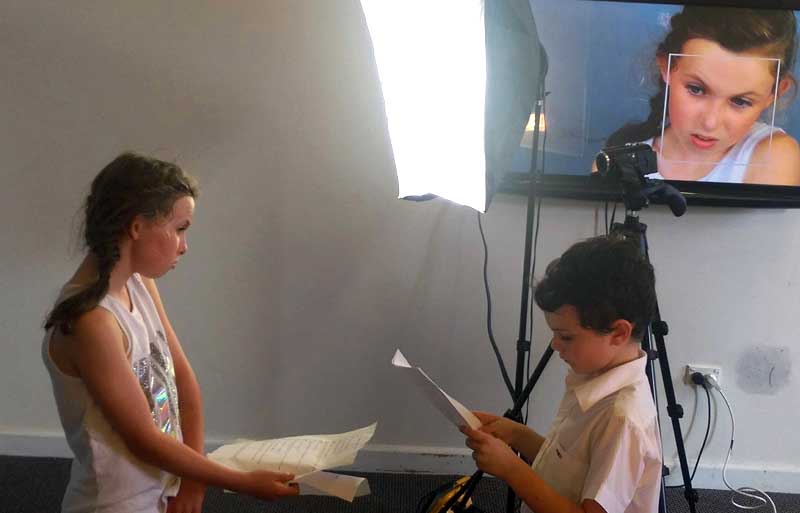 SCREEN ACTING CLASS FOR CHILDREN Screen acting class for children on Sydney's northern beaches will develop acting, improvisation and audition techniques for the camera, whilst giving kids (7- 10yrs) a grounding in basic acting techniques. Screen acting for children participants will be taught how to embrace the audition process with fun. This class will give your child more confidence in the audition room, help them increase their enjoyment of the process and lead to more casting success. SCROLL DOWN…
+ Export Events
"The teachers and classes at Point Break Drama are always addressing new challenges and pushing you further then you thought you could ever go. All students of Point Break have been given endless opportunities to show what they can do, from performing each term in front of an audience, to different workshops with Prolific casting agents."
Emily O'Connell – Teen Actor
About our Northern Beaches Acting Classes
Point Break Drama is the premier acting studio on Sydney's Northern Beaches, providing quality acting tuition to Adults, Teens & kids for the stage and screen.
Sydney's Point Break Drama Acting Studio, offers short courses in acting for television, film and stage, under the expert guidance of professional actors. Drama courses are designed for Beginners through to advanced.
Point Break Drama's acting lessons are regarded as some of the best in Sydney with highly trained professional actors facilitating all courses.
Whether you're interested in amateur theatre or intend on pursuing a career in theatre or television, Point Break Drama has the biggest variety of short acting courses/classes on the northern beaches.
Taught by professional actors, our tuition will provide you with the core teachings of acting in an enjoyable, sociable and relaxed environment. Point Break Drama is the best choice for your acting needs on Sydney's northern beaches.
Looking for Acting / Drama Courses Sydney or Acting Classes Sydney – Call Point Break Drama today!
Point Break Drama Provides to Northern Beaches & Sydney
Acting Tuition, Acting Classes, Acting Tuition, Acting Courses & Acting Workshops
Drama Courses
Childrens Drama Classes & Childrens Drama Workshops
Drama Classes, Drama Courses, Drama School, Drama Tuition & Drama Workshops
Screen Acting
May 5 @ 7:30 pm
-
10:40 pm
Acting Workshops
Point Break Drama offers regular access to Casting Directors, Dialect coaches, fight choreographers, and many other specialists through our workshops program.
It's with anguish and regret that The Crucible has now been postponed. With the outbreak of COFID - 19 , Point Break Drama Theatre Co had no choice. The whole theatre and wider community is suffering right now. Stay healthy and please come and support the arts and out...
Sign up to our Newsletter
Want to keep up to date with everything happening at Point Break Drama? Then sign up for our email updates. Rest assured that your details will not be sold to any third parties and you can unsubscribe at any time.